Power It Up!
Table of contents
First things first, open your Argon Kit. Inside you'll find tow packets. One contains your Argon and one contains the Wi-Fi antenna. Remove both from the packaging.
Attach Antenna
Attach the antenna to the bottom left of the Argon board (see picture below)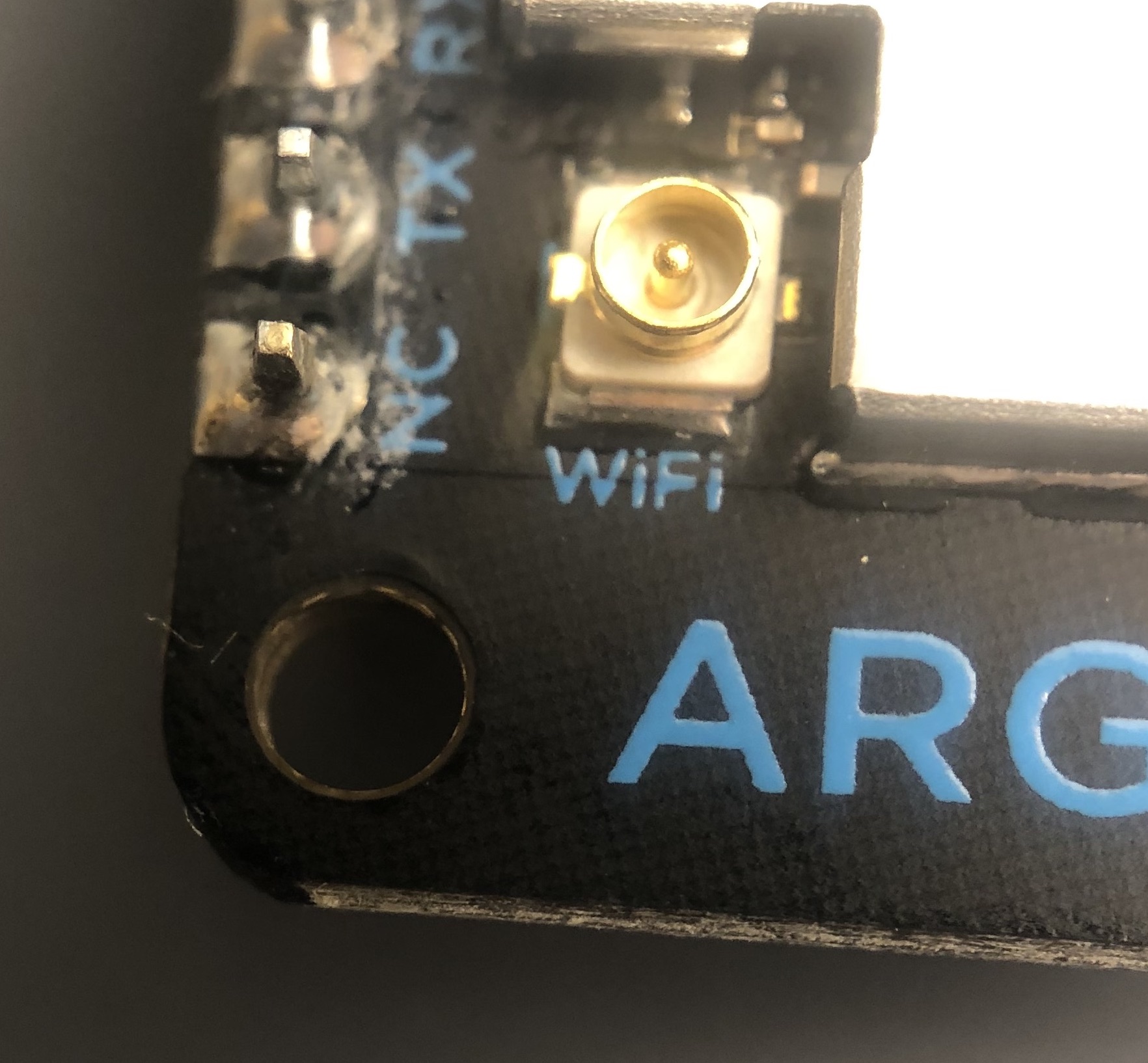 USB Cable
Use the USB cable provided and power the Argon by connecting it to your laptop. It should look like this when complete: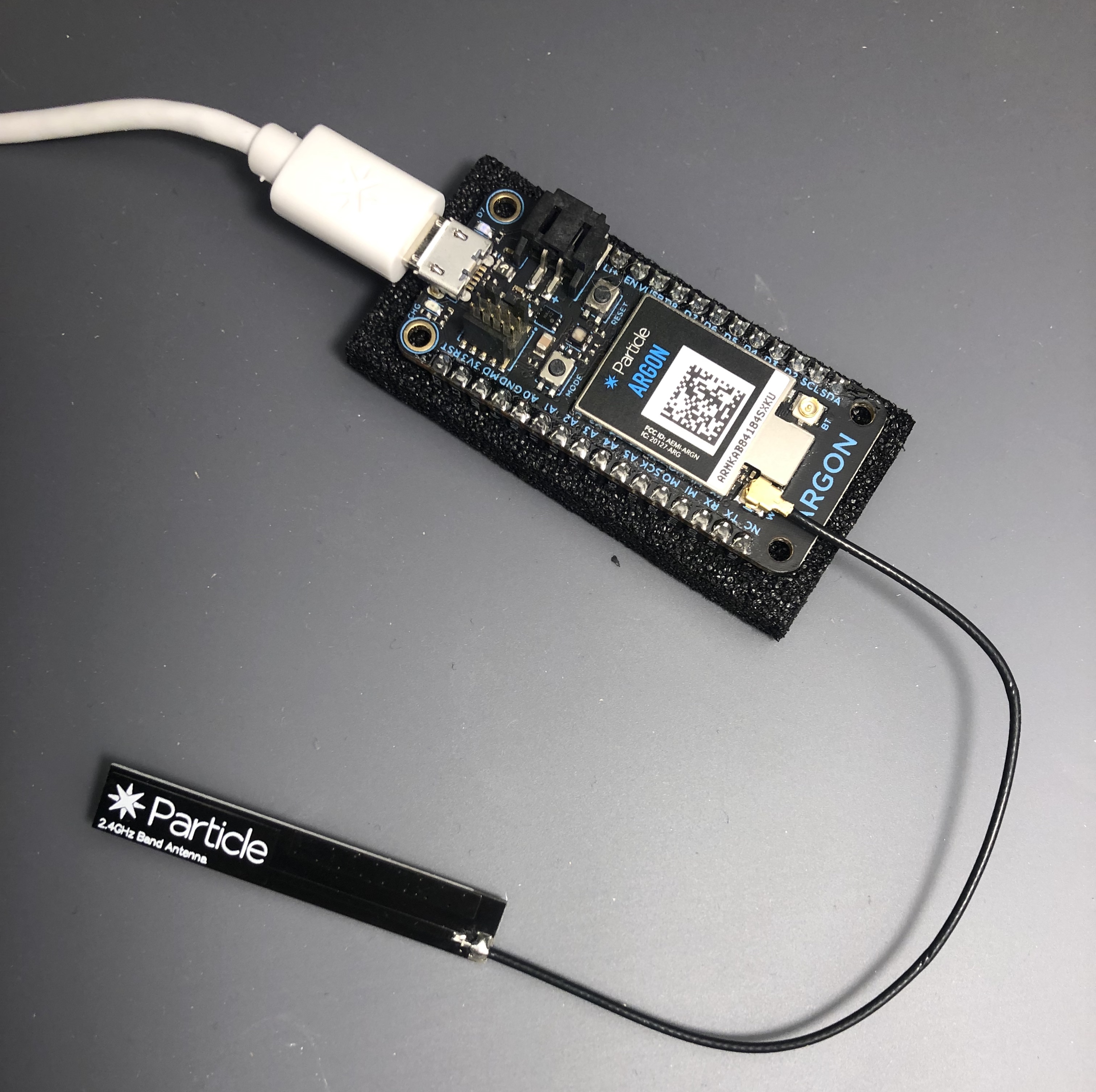 Status Indicator
The devices's light will flash Blue. This is called listening mode. This means it doesn't know how to connect to the Wireless network… yet and is waiting for you to tell it how to connect
It's not blinking blue…
Hold down the SETUP button (button to the left of the main LED) until it starts blinking blue.
---